House Remodeling Software for DIY Enthusiasts





4.9
Votes:

253

(Rated: )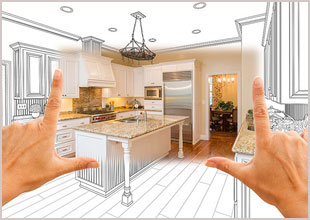 When it comes to renovation, busting the initial budget is everyone's biggest fear. If you want to avoid nasty surprises, you need to plan everything well ahead before your grab a hammer or call a contractor.
Sure, you can draft up your design ideas on paper, but using multi-functional and convenient home remodeling software is more efficient - it lets you immediately see the final result and make changes if needed.
If you are now in search of such a program, then consider Interior Design 3D. With this software, you can easily recreate your current floor plan to decide which rooms need renovation, as well as virtually try different decoration materials and furnishing. In this article, we'll show what rooms you can reimagine with the help of this software, as well as walk your through this challenging yet rewarding process.
Reimagine Your Rooms with Home Renovation Software
Some people just don't have it in them to visualize home remodeling results unless these results are rendered in three dimensions. Luckily, Interior Design 3D provides its users with an immersive and very detailed 2D and 3D view of their new place. It doesn't take a professional designer to create either of them. Interior Design 3D allows you to draw your house plan with the easy of making a pencil sketch. Moreover, this convenient software comes with a library of 600+ decoration materials and a huge collection of furniture items, so you can try on a new look for any room you wish to remodel. Here's what you can do:
Kitchen Remodeling: Cozy and Spacey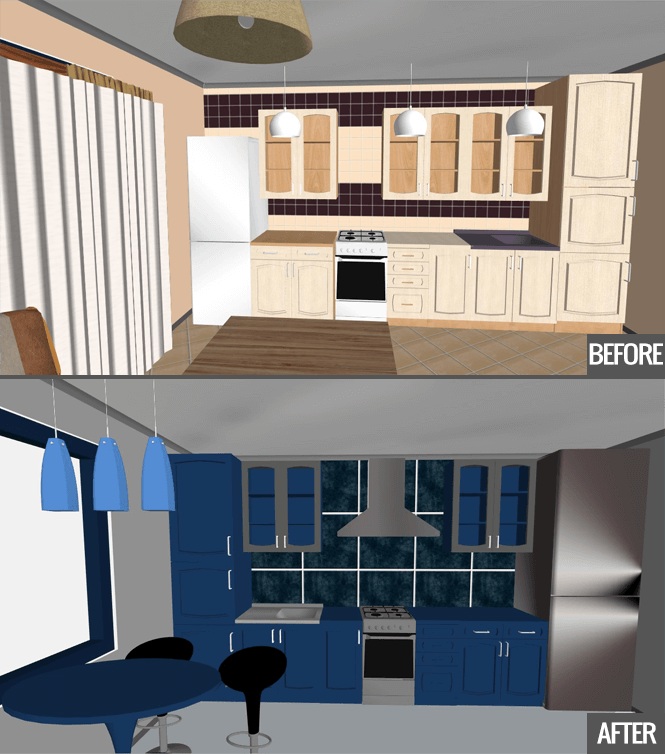 This is usually the most expensive part of any home redesign, that is why it is crucial to have everything - every inch of space and every kitchen cabinet - planned right. Using Interior Design 3D, you can easily imagine a new look of your kitchen. Decide on the new placement of cabinets, try to fit in the dinner nook you always wanted, get rid of the old wallpaper and try a new one to see whether everything matches and creates a welcoming environment.
Bathroom Remodeling: Sleek and Ergonomic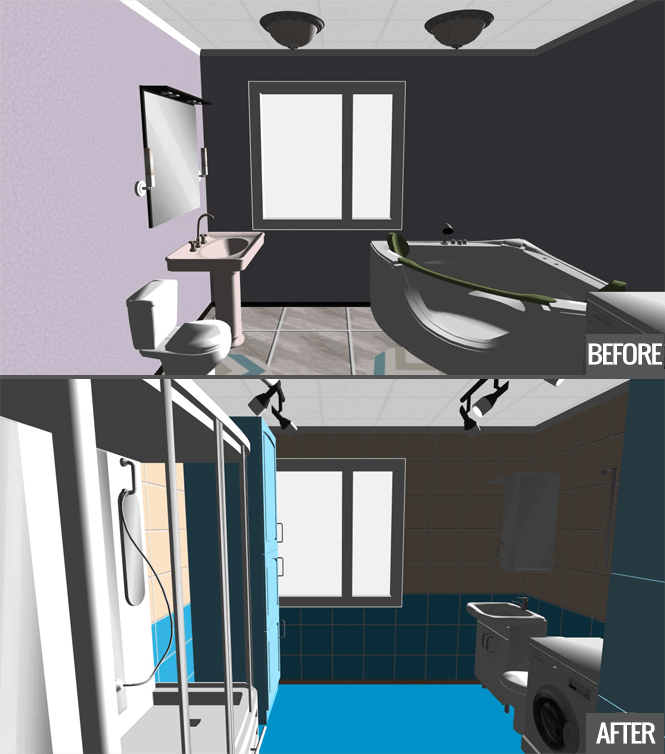 Bathroom renovation might even rival kitchen in terms of popularity and difficulty. In case your bathroom is underwhelming, you can easily redesign it in this home remodeling program. Try new tiles, use new light fixtures, rethink the space planning - all of this in a virtual reality. Consider expanding your bathroom? Do it in Interior Design 3D first to see if your house has space to spare.
Nursery Remodeling: Trendy and Fun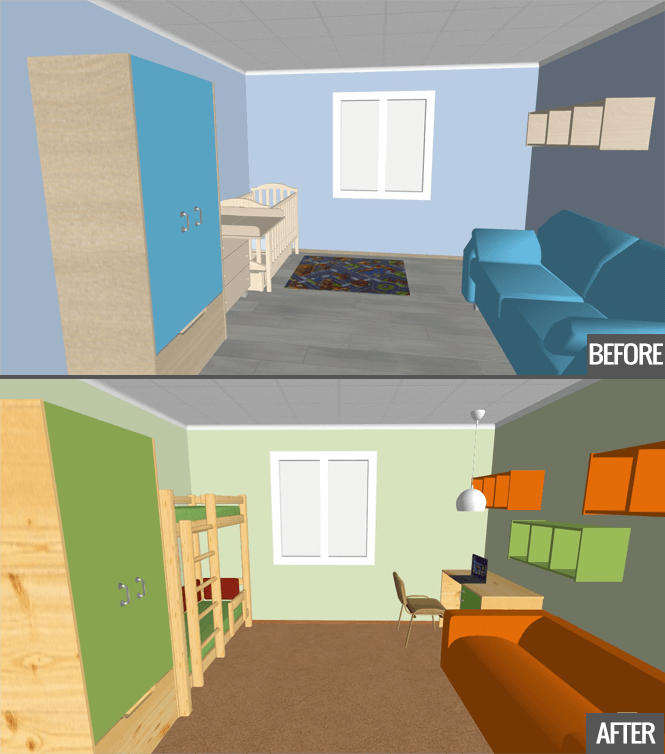 Kids grow up fast, and sooner than you know you'll need to tear down the teddy bear wallpaper to create a room of a teenager. Use Interior Design 3D for a radical makeover of your kid's bedroom. Better yet, do it together with them.Turn your child into a designer - let them help you place the new furniture, choose the decor and decide on the lighting. After all, your kid knows best.
How to Remodel Your Place with Home Addition Software?
House remodeling doesn't have to be a pain in the neck. It is a real breeze if you break it into several simple steps. The first step should be virtual planning and your handiest tool should be convenient home makeover software. Download Interior Design 3D for free just by clicking the green button below. Once you do, you are ready to get going.
Download

Only 80 MB
Thinking of remodeling your house or apartment? Do not dive into construction before you weigh all the possibilities. To do that, reimage your home with Interior Design 3D. Try this 3D remodeling software and get access to tons of design tools and decor materials. You'll be able to envision all of your design ideas in virtual reality to see if your ideas will work, so that you don't waste your family budget on something that will not even fit into the interior. Make a new floor plan with all the design changes and bring it to life!