Cutting-Edge Floor Plan Creator for PC





5.0
Votes:

372

(Rated: )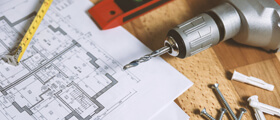 Are you in a process of planning your new house or thinking about remodelling your current habitat? Or maybe you are a real estate agent and want your property listing to stand out? Whichever it is, you definitely need a floor plan design of your property.
Сreating a property layout might become too time- and money-consuming. So can you make your own floor plans hasslefree, all while not blowing your budget? Sure, you can! Meet Interior Design 3D - a floor plan creator for PC that makes house design a breeze.
Why Interior Design 3D Software is Top-Notch?
Did you know that almost 25% of estate buyers consider a floor plan more important than a detailed description or pictures of the place? So it may be wise to create a proper floor plan. After all, it's no tedious and complicated chore if you use Interior Design 3D.
Rooms and Properties You Can Create with Interior Design 3D
Apartment plans
Condominium plans
Kitchen layouts
Living room layouts
Cabin plans
Summer house plans
Retail facility plans
Office floor plans
How to Work in This Floor Plan Drawing Tool?
If you've thought that drawing simple floor plans is a difficult task, then Interior Design 3D is here to prove otherwise. With this smart and efficient program for Windows, you will create your own floor plan with the ease of making a pencil drawing. See how it's done.
Step 1. Build the rooms of your house by either drawing walls, or by adding a room of a certain shape to the plan. Modify the rooms as you see fit. As you draw the walls of your property, the program will automatically come up with measurements. Add levels to the ground floor if you are planning a multi-storey property. Switch between the levels to make custom changes to every floor separately.
Step 2. As you've completed all the levels, make sure to incorporate architectural features into your property. This floor plan creator for PC offers a wide range of door, archway, stairs and window types so you're sure to find a suitable door or window. Add them to your plan, work with the dimensions and other properties as you see fit. You can not only decide on their exact size, but also on the material and color of almost any detail.
Step 3. When you're done floor planning, furnish your rooms. Flip through the extensive library of furniture items and light fixtures, then drag and drop them to your rooms and hallways. You can change the size and properties of every furniture item to make sure that everything fits right. After decorating, take a digital tour of your property to see what it will look like in real life.
Step 4. If you are satisfied with the way your floor layout looks, it's time to put it to work. Save your project as a PDF or an image file. Note that you can save a 2D floor plan, or its 3D view, or both at the same page. You can even export your project to any other 3D editor as a collada file. You can also print it to scale right away.
So you see, instead of a mountain-sized task you have a molehill that is both easy and fun to solve. Interior Design 3D turns the complicated chore of making a floor plan into a fun interactive game, where you still end up with a pro-level result.
Get Started with Interior Design 3D
Whether you are building or renovating your house, the process is always money-gobbling and time-consuming. Well, at least the most important step - floor layout planning - will be a piece of cake with Interior Design 3D. Explore this software to take pleasure in its intuitive interface, enjoy its easy-to-use designing tools and immense materials and furniture library. Try it and you'll have your perfect floor plan ready in no time at all.
Download

Only 80 MB