7 Low Budget Interior Design Ideas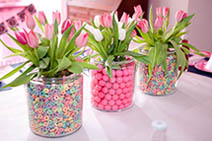 Home decoration doesn't have to be a major project and cost a fortune. Seeking ways to reduce your spending and make your home look expensive? Here's a selection of powerful money-saving tips on how to give a fresh look to your rooms without breaking your funds. Keep on reading to learn how to put low budget interior design ideas into practice using versatile interior design software.
Fruit Mood
Lacking accessories? Fruits displayed in glass bowls or jars are some affordable yet pricey looking décor for a kitchen. A fresh touch of colorful limes, oranges and lemons will liven up your kitchen. Use unpeeled citrus with fresh natural appeal or opt for faux fruit of cheerfully bright colors for a long-lasting design.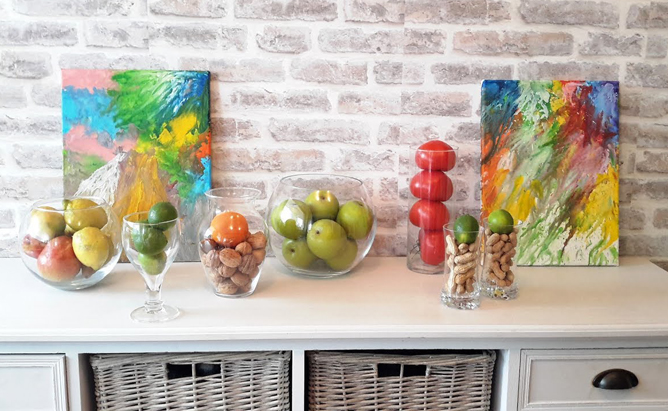 Try this fabulous and creative fruit-themed kitchen décor
Wall Jewelry
Got plenty of jewelry? Then dress up your wall. Thus you will kill two birds with one stone: you get a chic low cost home décor and no tangled necklaces and earrings in your jewelry box. Frame a piece of lace, fishing wire or metal mesh and hang your jewels up . Treasures on display are a simple, creative and cheap way to decorate your room. If you like handicraft stuff, go for a do-it-yourself wall jewelry organizer.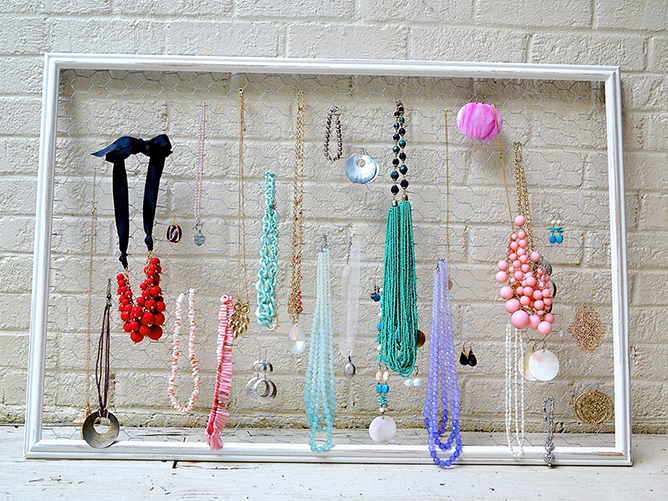 Make your wall sparkle with a jewelry wall organizer
Lampshade Renew
No need to buy pricey accessories if you want to make your home look luxurious. Just get creative and embellish the old ones. For instance, add a personal touch and update a lampshade by decorating it with embroidery floss, covering it with fancy colorful fabric or sticking shabby chic flowers to it. Not only will your lighting get a makeover, but all the space will become freshened up with a new look.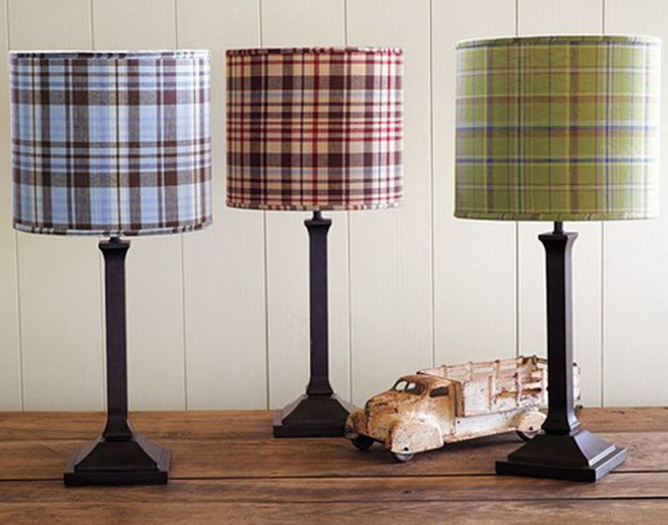 Do not throw old accessories away, instead, give them a new life
Photo Show
A collection of family photos on the wall is always a sure pick of low cost interior design ideas. Photographs can either be the same size or different, themed or separate. Apply a vintage or black & white effect to your pictures to make them look smooth and cohesive, put the images in identical frames, group them as you like and hang them on the wall.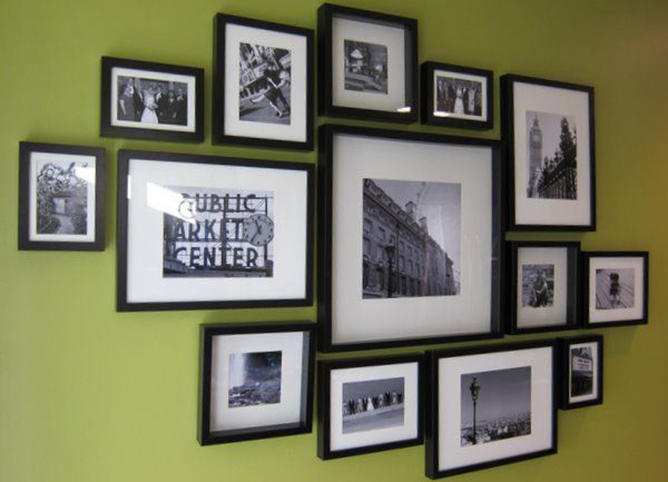 Create a noticable photo gallery and show it yo your guests
Colorful Tape
Wrapping tape is no more just a solution for a quick fix. Decorate plain and boring items around the house with wrapping tape: make coffee bottles, plant pots and photo frames bright and colorful. Simply stick tape stripes to the surface in varied patterns. Different sizes and various colors give nearly endless possibilities in arts and crafts. Express your creativity and liven up your apartment with eye-catching spots.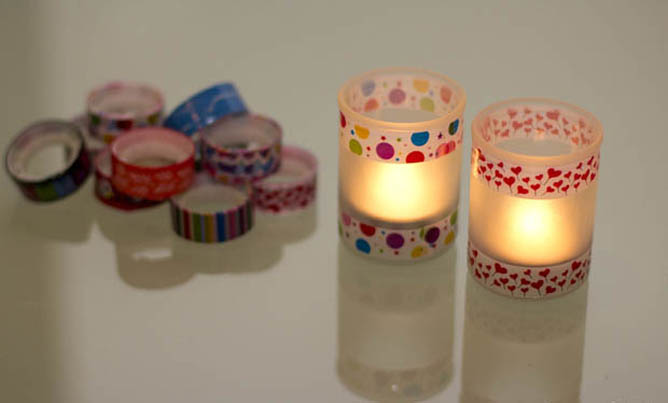 Add some color to the pale
Kids' Crafts
Children are restless artists and talented designers. Parents know that kids create a whole lot of colored paintings. Don't pile them up, don't get rid of them. Hanging the kids' drawings in cute frames around the house is a creative inexpensive home décor idea. What's more, updating this gallery any time is absolutely free for you.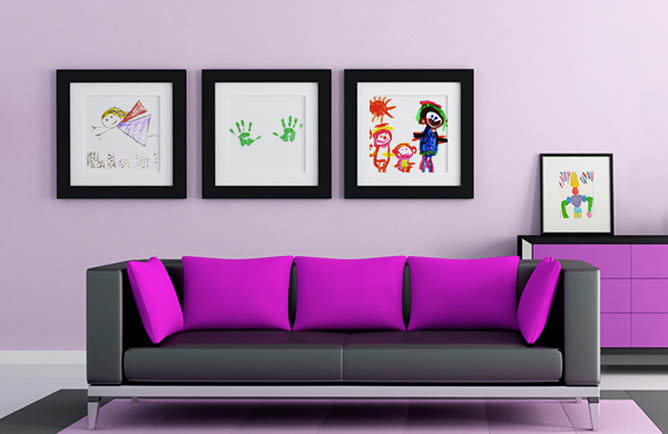 Hang your kids' paintings on the wall
Nature Inside
Bring pieces of nature inside – make a collection of botanical or butterflies prints in bright hues and those outdoors pieces of art will definitely find its spot on a neutral-colored blank wall. Opt for wooden frames and arrange the pieces in a tight grid pattern for a stylish composition look. You can get the inspiration from the nature itself, just look around.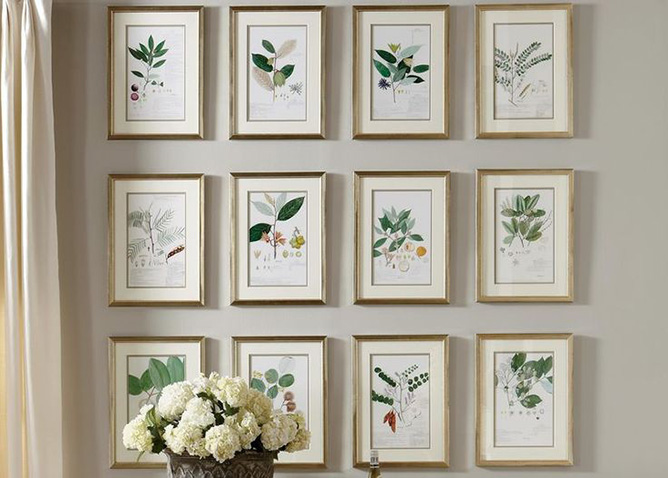 Go natural and make a botanical prints composition
Design Makeover with Smart Software
It's possible to have a carefully decorated beautiful home without draining your wallet. Take a creative approach to giving a new fresh look to your space and you will be surprised how many interior design ideas on a budget you can bring to life easily. Plan your house renovation and decoration with Interior Design 3D. This easy-to-use software was made to help you create your interior design in the most effective time- and money-saving way.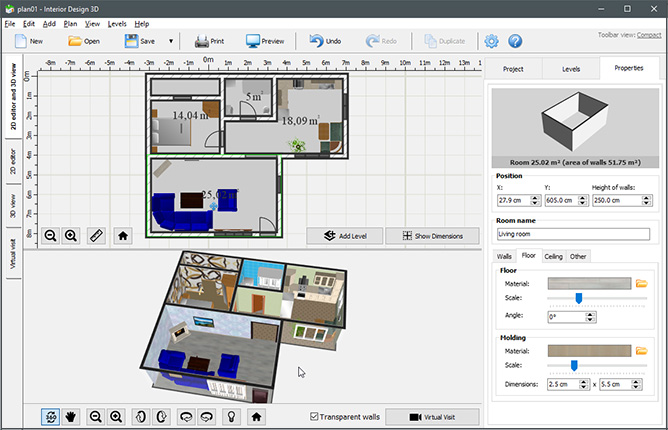 Plan your design and décor with Interior Design 3D
Download Interior Design 3D and start remodeling your house – resize and rearrange the furniture, try various wallpaper colors and floor materials and learn how to decorate a small house to make it look more spacious. View how your rooms will look in reality and save the project in PDF or as an image to show it to your friends and family.